It is now possible to update the stock using purchase orders.
You can now place a purchase order, and get info from existing products or enter details for a new product in your stock.
This is done under products -> Purchase orders.

Step 1: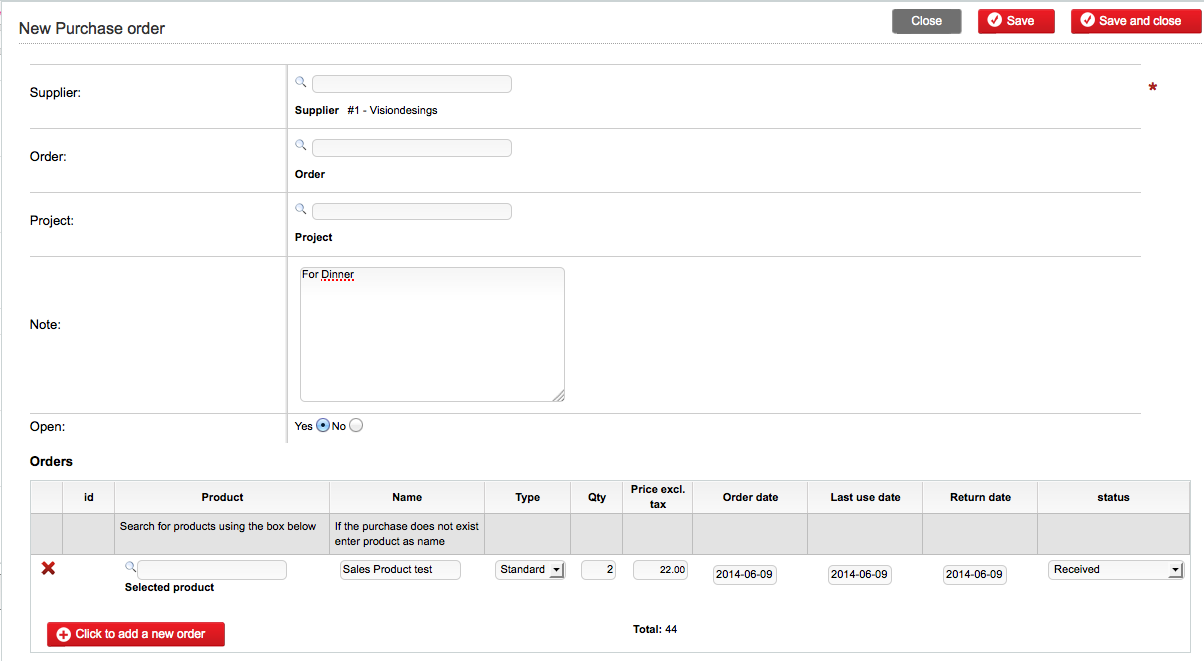 Step 2:
When the status of the PO is set to approved, is the stock updated or a new product is created.
Step 3 - new product:
If it is a new product you have placed a PO for, is a inactive product created once the status is approved.
You need to go and activate it, to start using it and fill out all required informations.
Step 3 - existing product:
The stock is updated